EVENT DETAILS
JURASSIC PARLIAMENT – ROBERT'S RULES OF ORDER
April 19,2017
Course Length: 9:00 Am – 12:00 Pm
Yakima County Office of Emergency Management
2403 S 18th Street Suite 200 Union Gap, WA 98903
Class Fee: $75.00 per person
Register by Friday, April 14, 2017
Robert's Rules of Order have a bad reputation. Few people realize that these rules contain vital principles and guidelines that are essential for efficient, effective and fair meetings.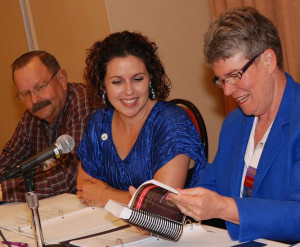 The original Robert was a lieutenant colonel in the U.S. Army Corps of Engineers. He published his "pocket manual" in 1876. The book rapidly spread all across the U.S. Everyone was happy to have a common understanding of how to run their meetings.
Over the years, however, Robert's Rules of Order became more and more complicated and confusing. The current version, Robert's Rules of Order Newly Revised, 11th edition, has more than 800 pages. It is not an easy read.
It is also true, however, that these rules contain some simple guidelines that can transform your meetings.
We encourage every civic body, board of directors, council or commission to adopt Robert's Rules of Order and learn the essentials of how it functions.
For more information on Jurassic Parliament please visit www.jurassicparliament.com
Class Fee: $75.00 per person
Register by Friday, April 14, 2017
Contact Jessica Hansen at 509574-1550
or email info@yvcog.org to register.
Please mail your course fee to:
YVCOG
311 N. 4th Street, Ste. 204
Yakima, WA 98901
Please make checks out to: YVCOG